Dear peeps,
I have an issue that crops up now and again, maybe you can relate:
Have you ever been strolling along, enjoying life, whistling, breathing the fresh air, thinking about how perfect the world is?
No? Well, let me explain my predicament.
Imagine you had ever experienced this bliss, and then imagine that this happiness suddenly felt more like a pain which was growing ominously in your chest, until your vision became a sort of colorful blur and you stood there in the streets, in danger of being run over by a tram, panicking and not knowing which way to turn.
Now, assuming you managed to cross the street without suffering a brutal death, you wonder what on earth just happened to you. You think back to 30 seconds ago, and you realize that the problem had a very simple answer: you were too happy.
How can one even be too happy? Perhaps I should rephrase: You weren't appreciating your happiness enough. It was physically impossible to appreciate it. It became overwhelming. You couldn't take it all in at once, and the guilt and the pressure were just too much.
The hyperventilation is kicking in now – what if the happiness goes away and you didn't use all of it?!!
(Use happiness? Yes, use happiness.)
What if your future is cold and bleak and your only chance to enjoy life is today, right now, or it will be WASTED FOREVER?
You realize that your only option is to intensify your appreciation, even if it seemed impossible until now; You breath deliberately, feeling the cool air fill your lungs and thinking hard about how lovely the sky, your friends, love, that pigeon over there is, oh how cute a screaming brat got ice-cream! THE WORLD IS AWESOME OMG!!!!!
The nostalgia of tomorrow is consuming your thoughts, and suddenly, you are close to tears!
Somebody release me from this hell!
And then, fried, your mind is wiped out, blank.
…
Am I really the only one?
Well, I suppose my point is this: Sometimes, I get really, ridiculously aware of what a huge thing it is that we are alive and active and that we get a chance to experience things on this earth, no matter how weird and sometimes horrific they are (e.g. screaming brats with ice-cream). And I believe that every once in a while, it's healthy (to a certain degree) to stop and think about just that. It is the same reason that I don't believe in regretting things, even if those things suck. You can dislike them, but hey, at least you did something. At least something happened to you. Absorb it and let it make you who you are.
This obviously isn't a new thought.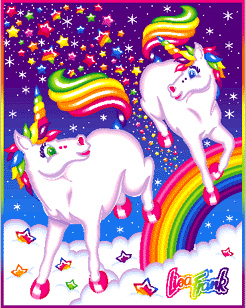 Also, don't overdo it. I'm pretty sure hyperventilation is actually dangerous. Just live, peeps. #peaceout
Cheers,
Penny